Alijua Hotel in Belize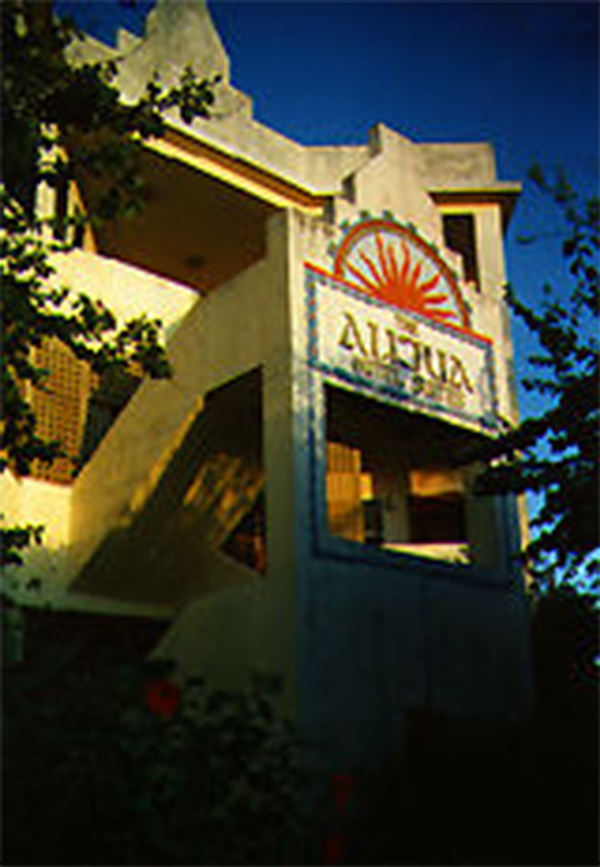 Alijua Hotel
The Alijua Suites is a beautiful new building, centrally located on San Pedro's Front street (now renamed Barrier Reef Drive). There are six fully equipped and comfortably decorated suites and one semi-suite. All suites have air conditioning, ceiling fans, cable TV, purified water, and full maid service. The six full suites are located on the building's second floor and each has a living area. All suites have a day bed in the living area.
The Alijua offers the town's only fourth floor garden and natural observatory. The "guests only" retreat has a bar and Bar-B-Q area, lounge chairs for sunbathing, hammocks for snoozing, and the best view of the entire island and gorgeous reef.
The ground floor of the Alijua houses gift shops, a European Bistro specializing in imported wines and liqueurs, a tropical daiquiri bar, the island's post office, a travel/rental desk, and the hotel's office and reception area.